Tax increment reinvestment zones (tirz)
Tax Increment Reinvestment Zones are an economic development tool that provide opportunities for development and promote growth within a defined area. The City of Weatherford currently has two TIRZ areas that follow main cooridors within the City. You will find information on each zone, as well as a map showing the boundaries of each, below.
TIRZ No. 1
TIRZ No. 1 was created in 2016. It generally comprises areas along the Interstate 20 corridor that, historically, have not developed due to insufficient infrastructure. With the opportunity for new development over more than 1,500 acres, this TIRZ was created to jumpstart that growth by providing feasible means for necessary public improvements.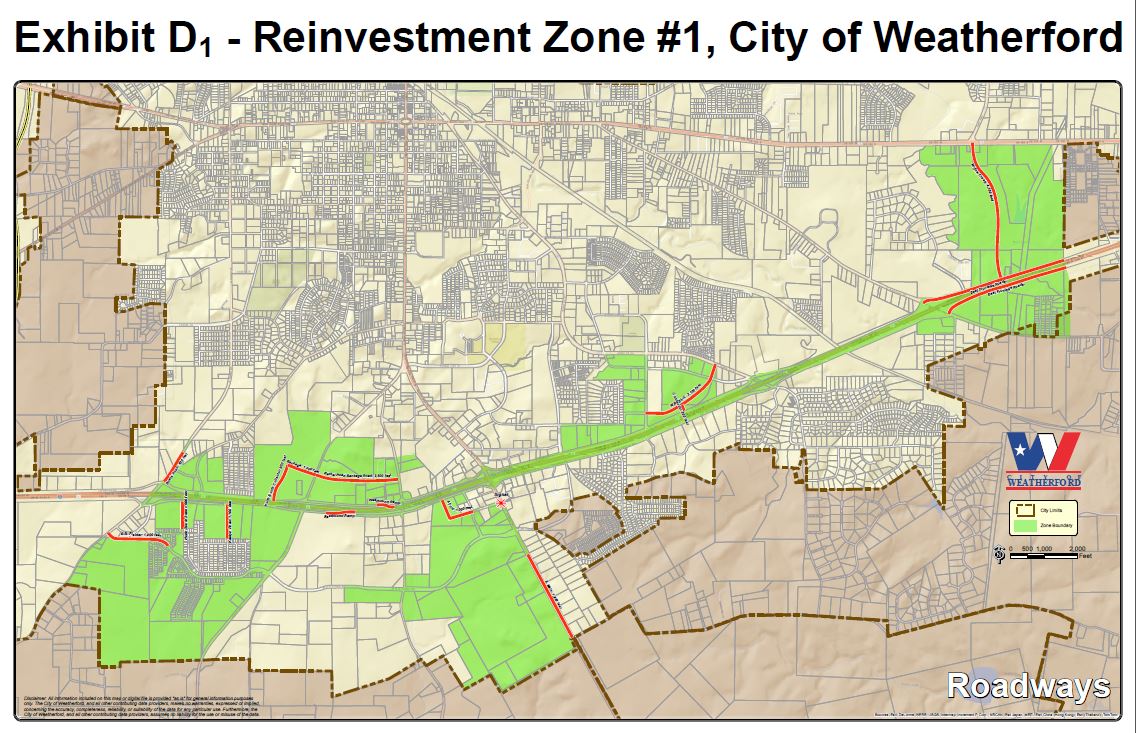 TIRZ No. 2
TIRZ No. 2 was created in late 2018. This zone is designated for redevelopment and improvements, particularly along the Main Street corridor, Fort Worth Highway, and the downtown area. Unlike its counterpart, the areas within TIRZ No. 2 do not wholly require new development. Instead, TIRZ No. 2 is focused on improvements necessary for the vitality and sustainability of areas that are central to our community.