Industries on the Move
True Texas Fact:
For the 11th year in a row, Area Development magazine honored Texas with their Silver Shovel award for winning new business investment and job creation

Economic development in Weatherford isn't focused on quantity. It's not a numbers game for us. We want quality companies to join us. We're looking for innovators and entrepreneurs who live and breathe the frontier spirit that's been here for over 150 years. We're partial to CEO's who can see a few decades down the road. Small companies, medium companies, mega-companies—it doesn't matter. With our local network and one of America's greatest metro areas right next door, we're a great place for any company to call home.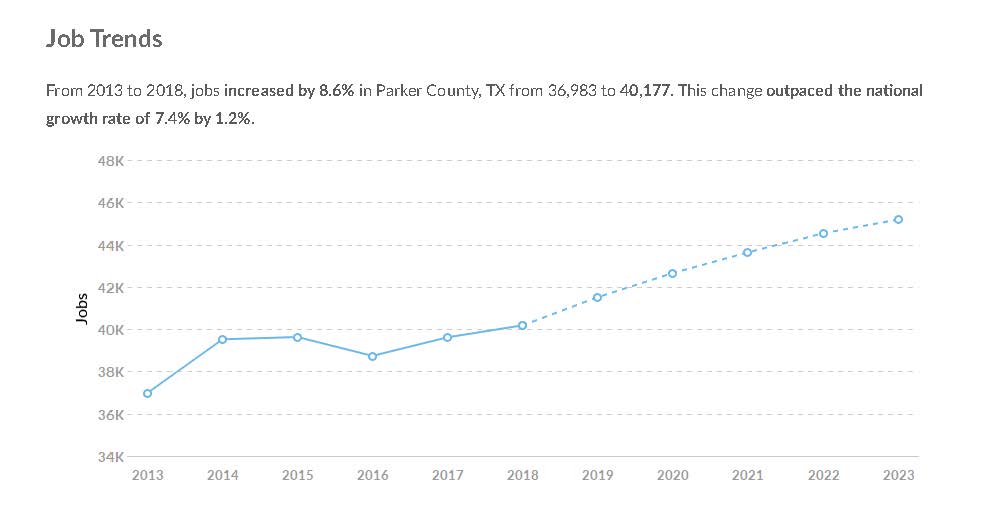 Our workforce is rooted in frontier values. They're hard-working with good habits and honest, common sense. Around half of our employed population commutes east to the Fort Worth area (average commute time in Weatherford is 30 minutes). With quality jobs available in our city, it's easy to reverse that flow of workers. For companies looking to relocate or expand in Weatherford, that means a skilled, diverse workforce of more than one million is nearby and ready to go.
Weatherford's economic development department is dedicated to helping you find the perfect opportunities and properties for your business needs. Whether you want office space or a building in the city or wide-open spaces for purchase and development throughout the county, we'll roll up our sleeves, tap into our network of civic and business leaders, and get to work for you. There is a wide variety of offerings ranging from office and retail space to shovel-ready sites throughout Parker County.